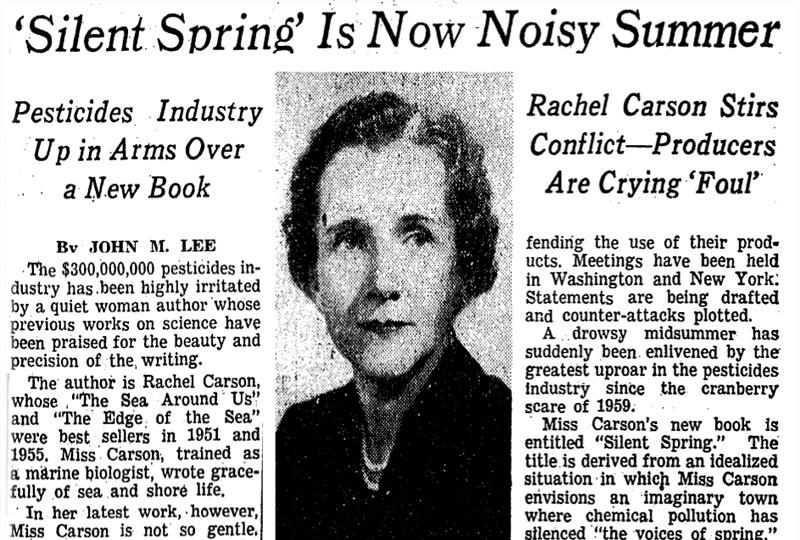 If you're on the H-Environment listserv, you probably saw the recent announcement about the
Environment & Society Portal
's exhibit on
Rachel Carson's Silent Spring
. It is a beautiful exhibit, and it inspired me to finally take some time to explore the rest of the portal. All I can say is: wow. This is an incredible resource for teaching.
Even if environmental history is not one of your primary interests, please check this site out. Many connections with the history of science, medicine, and technology are visible on the site, making it easy to imagine how to integrate some environmental history into a history of science class, and vice versa.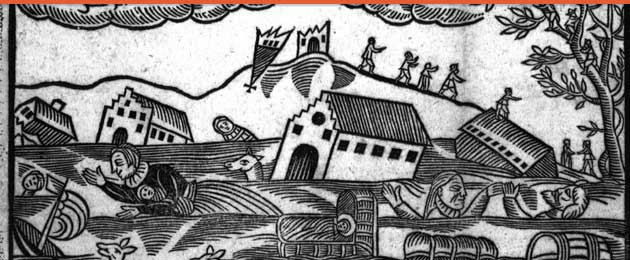 Woodcut from broadsheet: "The Great and Terrible Flood,"
January 1651, from the Portal's Multimedia Library for
environmental humanities
As more exhibits go up and more multimedia are added, I think it's going to be an exciting place to get ideas and materials for teaching. The three navigation tools––map viewer, timeline, and keyword explorer––make it easy to make new and interesting connections across time and space. Just looking at this site has made me daydream about designing my own global environmental history class.
Anyway, I thought I would share this, since I'm not sure whether other HSM&T folks are aware of it. If you have found other websites useful for teaching (or ones you want to use in the future), or if you have specific ideas about how best to use a resource like this in the classroom, please share them in the comments! I'd love to have an ongoing discussion about this (happy hour, anyone?), but it would be nice to collect links here, as well.
The Keyword Explorer links to articles
and multimedia throughout the Portal